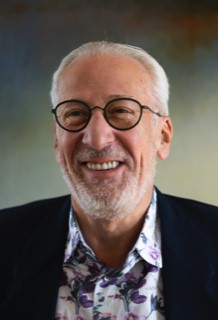 Marc is an active entrepreneur and mentor capitalist for startup and early stage companies, focused on innovation, disruptive technology, and growth. His eclectic perspective reflects a background as a founder and co-founder of companies and funds, investor, CEO, Director, Counsel, and Strategic Advisor.
His thought-leading book, "The Soul of the Deal-creative frameworks for buying, selling, and investing in any business", frames unconventional transactional strategies to radically change the approach of business buyers and sellers, investors, CEOs, and entrepreneurs.
In addition to operating Blue Mesa Partners, he's the Mentor-at-large for The House Fund (UC Berkeley's seed venture fund), and taught "Street Smart Startups" at Berkeley's Center for Entrepreneurship and Technology.
He was the first outside investor in Los Angeles Divergent 3D (transformative manufacturing technology), then EVP for three years, and subsequently the Senior Strategic Advisor. Marc was also the first outside investor (as well as Senior Advisor) to San Francisco's LoungeBuddy (travel app; sold to American Express).
He's been a Director of public companies (Mr. Gasket Co. and Cohesant Technologies), Secretary of the Board of Directors of public companies (Olympic Steel and Odd Job), and a member of the Board of Directors or Advisors for numerous private companies including Within3, CardinalCommerce, Capstone Partners, and Cadence Counsel (Chairman).
He was a nationally prominent corporate and securities deal attorney, CEO, and Managing Partner of an entrepreneurial Midwest law firm (Kahn Kleinman, now Taft Stettinius) before joining as an equity partner and a leader of the West Coast Corporate and Securities Practice for a national law firm (Sonnenschein, now Dentons), and was the Founding Lawyer and Secretary of the Board of Directors for superstore retailers OfficeMax and HomePlace.
Concurrently, Marc was a longtime General Partner in real estate developer and owner Equity Investors (shopping centers, apartments, hotels, and office buildings), Founder and CEO of NASD-registered Equity Realty Securities, and served on the Editorial Board of the Real Estate Securities Journal.
A passionate musician, he's been a Board member of the Rock and Roll Hall of Fame since its 1995 opening, as well as San Francisco's Rex Foundation (founded by the Grateful Dead).
Mr. Morgenstern formerly served on the Board of Advisors for the Long-Term Strategic Planning Committee for UC Berkeley's Lawrence Hall of Science, was on the SEC's Executive Committee for Small Business Capital Formation for 25+ years, Board of the Cleveland Food Bank, and was a long-time member of the Dean's Technology Council for CWRU's Medical School.
Marc speaks and writes about deals, negotiating, investing, startups/early stage companies, and venture capital (See Publications and Presentations) and authored Off Road Capital's Definitive Deal Dictionary.
His observations have appeared in The New York Times, CNBC's Squawk Box, Wall Street Journal, Los Angeles Times and San Francisco Chronicle.
He holds a B.A. in American Social History from Yale University and a J.D. from Boston University School of Law.