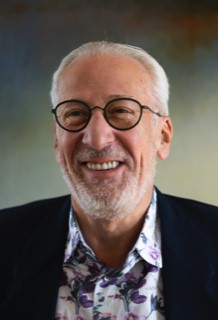 Marc's an entrepreneur and mentor capitalist for innovative startups. During an eclectic career (technology, venture, retail, real estate, and law) he Founded/Co-Founded companies as well as venture funds. He's The Mentor-at-Large for $200MM of early stage venture funds at UC Berkeley, and created and taught the "Street Smart Startups" course at Berkeley's Center for Entrepreneurship and Technology.
In addition to being the first outside investor in LA-based Divergent 3D (software solution revolutionizing automotive manufacturing), Marc served as their EVP for three years and then as Senior Strategic Advisor. He was a founding investor and Senior Advisor to San Francisco's LoungeBuddy (travel app; sold to American Express), and has been a Director of public and numerous private companies.
For three decades he was a nationally prominent corporate and securities deal attorney who served as CEO/Managing Partner of an entrepreneurial Midwest law firm before joining a national law firm as a West Coast Equity Partner.
He wrote the Definitive Deal Dictionary (and 25 other articles about deals, negotiating, venture, and startups), and frequently speaks on those topics on podcasts, radio, or events. Marc also authored The Soul of the Deal: Creative frameworks for buying, selling, and investing in any business (Rodin Books; 2022). His observations have appeared in The New York Times, Bloomberg Deal newsletter, and Wall Street Journal.
In the non-profit world he's been a board member of the Rock and Roll Hall of Game since 1994, and a long-time board member of the Rex Foundation (founded by the Grateful Dead). He served on the Editorial Board of the Real Estate Securities Journal, Executive Committee of the SEC's Small Business Capital Formation Forum, as well as the boards of the Cleveland Food Bank and Dean's Technology Council of Case Medical School.
His B.A. in American Studies/Social History is from Yale and J.D. from Boston University.