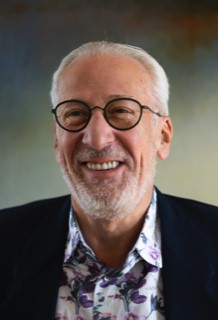 Since being the first outside investor in OfficeMax in 1988, Blue Mesa has played an active investment, strategic, or operating role in startup and early-stage companies in San Francisco, LA, and Cleveland.
We were a seed or first round investor in LoungeBuddy (travel app; sold to American Express), CardinalCommerce (authentication technology; sold to VISA), Divergent3D (transformative manufacturing system), Capstone Partners (placement agent for PE funds; MBO), and Twitch (formerly known as, Justin.TV; sold to Amazon).
Our Founder and Managing Partner (Marc Morgenstern) co-founded Within3 (digital collaboration for life sciences; sold to Insight Partners), C+T Access Ventures (technology venture fund), CadenceCounsel (providing top-tier lawyers on a variable basis for top-tier law firms; sold to Lateral Link), and founded Equity Realty Securities (NASD-registered placement agent).
Told with humor, empathy, and insight, Marc's thought-leading book ("The Soul of the Deal: Creative frameworks for buying, selling, and investing in any business") frames unconventional transactional strategies derived from selling encyclopedias door to door, following the Grateful Dead, and 100's of deals. Read full bio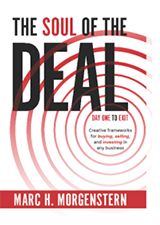 "Powerful lessons distilled into one hell of a fun, easy, and thought-provoking book. Marc defies stereotypes – a deadhead and a Deal head; a gifted storyteller and a deal-maker with deep understanding of the human dynamics. His Maxims alone are worth the price of this impactful read."
–STEWART KOHL, Co-Founder
and Co-CEO, The Riverside Company
"Every business buyer, seller, investor, and aspiring deal maker should read this instant classic. I loved it."
–STEVE MCLAUGHLIN, Founder and CEO,
Financial Technology Partners, 3-time Fintech Dealmaker of the Year
"Marc knows every deal's anatomy is similar but unique. These witty and informed war stories and anecdotes will help any dealmaker or wannabe understand how deals really get done and the personalities that influence them."
–APRIL MILLER BOISE, EVP, Chief Legal Officer, Intel