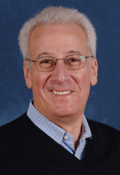 We were established in 1996 to make private investments in early-stage and emerging growth companies in which Blue Mesa played an integral role from an operating and strategic perspective.  Our affiliate, Maxim Advisors, serves as a strategic and transactional advisor to growth companies (public and private) and their management teams.
Our Founder, and Managing Partner, Marc Morgenstern, is a veteran deal maker, advisor, and entrepreneur who has structured, negotiated, and closed hundreds of transactions throughout the United States, as a principal, business advisor, or counsel. These include start-ups, venture capital and private equity investments, acquisitions and sales of public and private companies, and initial public offerings.
He co-founded and is a Managing Partner of C+T Access Ventures, a committed capital fund formed in 2002 to co-invest in venture-stage technology companies. Among the Fund's notable exits are Synchronoss Technologies (SNCR:NASDAQ) and Be Vocal (sale to Nuance).
Mr. Morgenstern founded and was the CEO of Equity Realty Securities (a real estate securities placement agent), and was a General Partner in Equity Investors (which developed and purchased shopping centers, apartments, hotels, and office buildings).
Blue Mesa and Maxim Advisors bring unique insights and perspectives reflecting an unusually broad negotiating, operating, investment, strategic, legal, and business experience.
Our Locations

California
(415) 775-1072

Ohio
2900 Drummond Rd.
Cleveland, OH 44120
(216) 921-8567